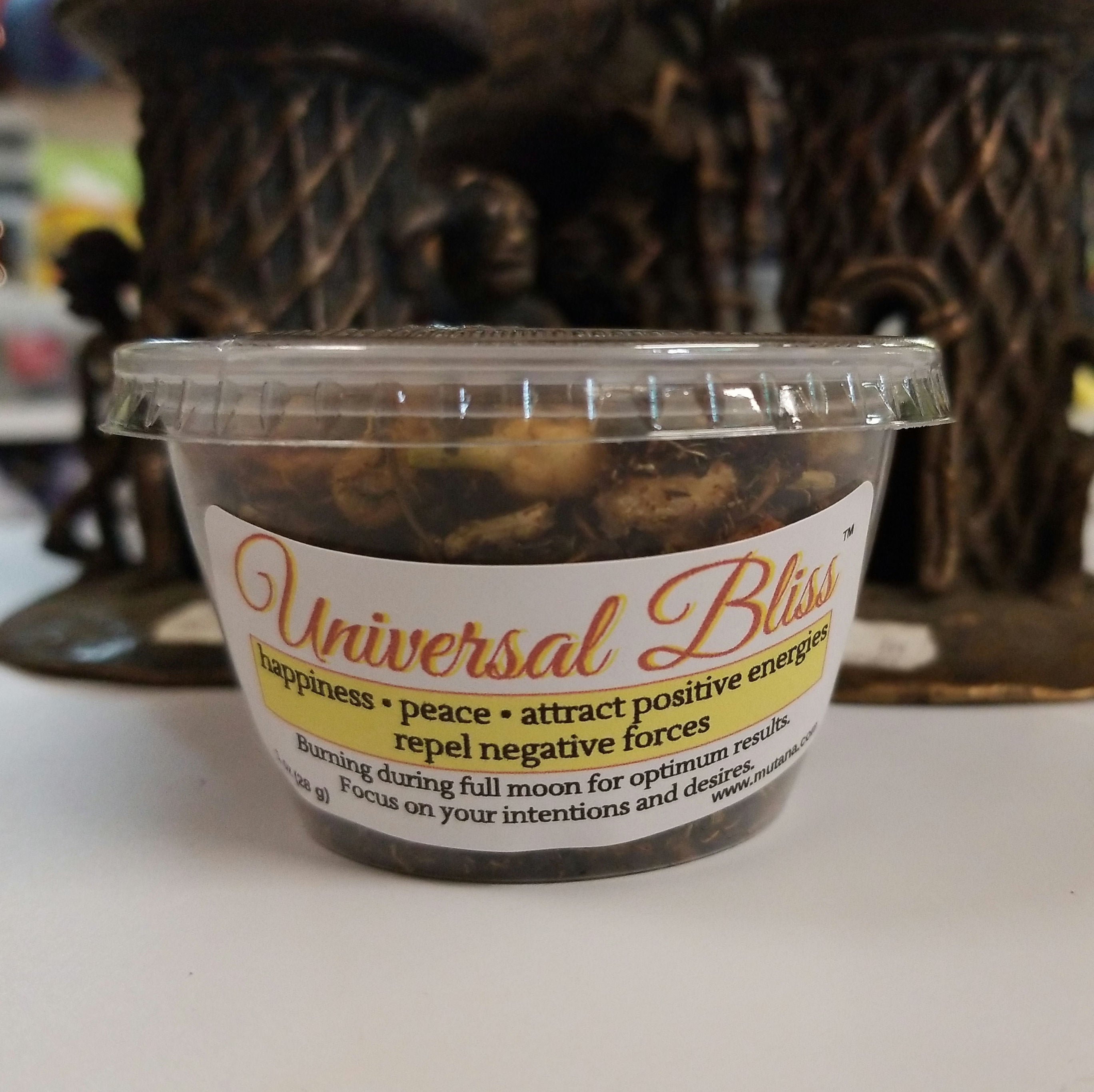 Experience a state of bliss and tranquility with Universal Bliss incense. Our unique blend of natural herbs and oils is designed to help you attract positive energy and repel negative forces, creating a calming and peaceful environment in your space.
Simply light a charcoal tablet and sprinkle a pinch of Universal Bliss incense on top, and allow the fragrant smoke to fill the air. Our carefully crafted blend of aromatic ingredients creates a heavenly scent that soothes the mind and relaxes the body.
Whether you're seeking a moment of serenity after a long day, setting the mood for meditation, or simply creating a welcoming atmosphere for guests, Universal Bliss incense is the perfect choice. Bring happiness and joy into your life with this delightful, natural incense blend.
Net weight 1 oz. - requires heat source such as hot charcoal tablet