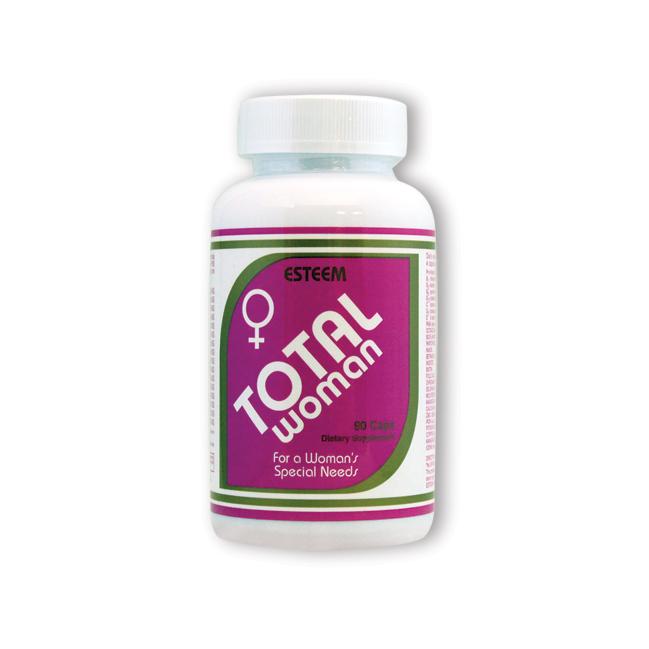 Total Woman - Esteem Products
Total Woman provides PMS comfort and menopause help. It promotes high energy and mental clarity, cholesterol and stress management as well as general good health. Many women have claimed that Total Woman has completely regulated their monthly cycle and made it more tolerable through reduction of water retention and cramps.
Total Woman is loaded with 40 vitamins and nutrients including the following herbs: Uva Ursi, Dong Quai, Cramp Bark, Black Cohosh, Dandelion Root, Valerian Root, Gotu Kola, Siberian Ginseng, Ginkgo Biloba, Garlic, Ginger Root, Licorice Root, Echinacea, Cayenne, Damiana and Silica.
Total Woman - Esteem Products