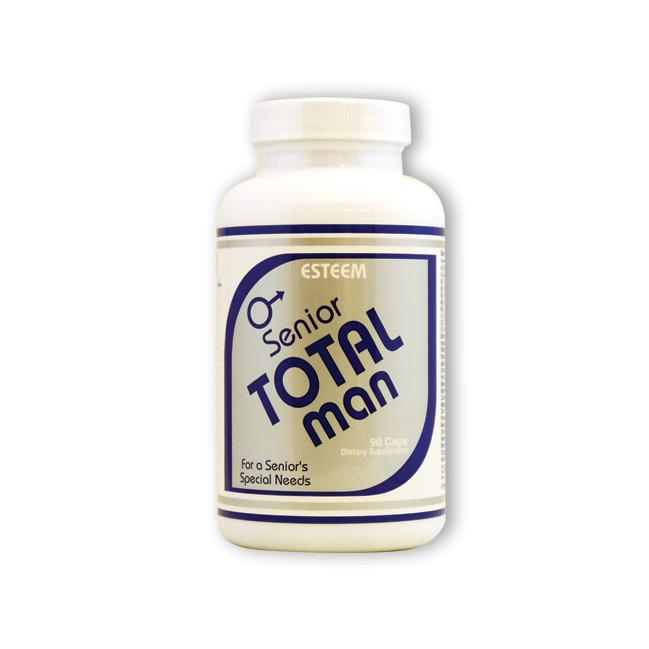 Total Man Senior - Esteem Products
Formulated for the special needs of mature men, Esteem Senior Total Man is a high quality multivitamin and mineral supplement. Also made with select herbs and nutrients, Senior Total Man is a high energy, anti-aging formula. It promotes general good health while also strengthening the immune system and boosting mental clarity. This product is free of corn, salt, yeast, wheat, milk, eggs, sugar, starch and preservatives.
These statements have not been evaluated by the Food and Drug Administration. This product is not intended to diagnose, treat, cure or prevent any disease.
Total Man Senior - Esteem Products