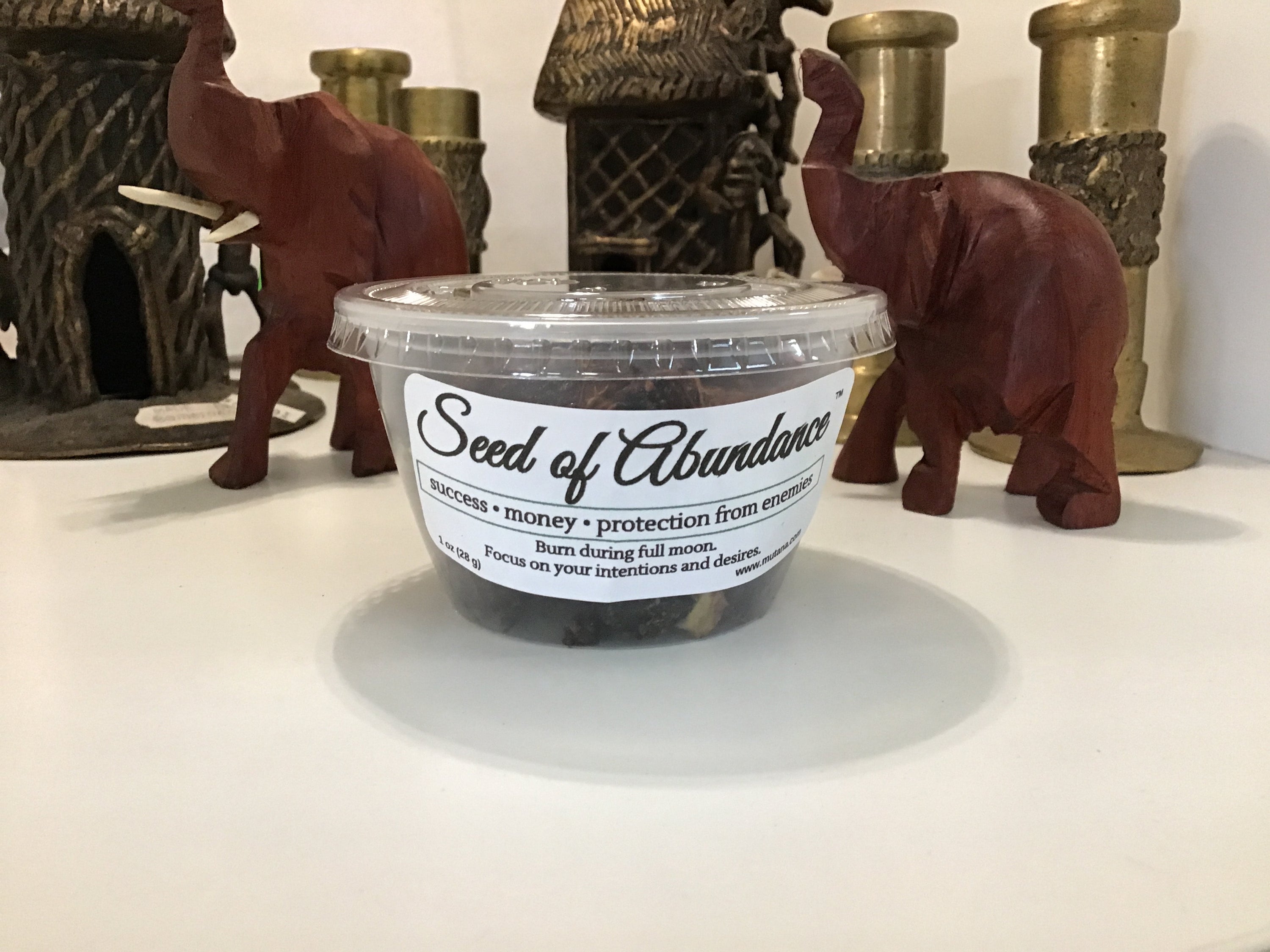 Unlock the power of abundance with Seed of Abundance incense. Our expertly blended combination of natural herbs and oils is designed to help you attract success, prosperity, and financial wealth while providing protection from negative forces.
Light a charcoal tablet and sprinkle a pinch of Seed of Abundance incense on top, and allow the fragrant smoke to permeate the air. Our unique blend of aromatic ingredients creates an uplifting and energizing scent that stimulates the senses and promotes positive energy flow.
Whether you're seeking to improve your financial situation, boost your career prospects, or simply feel more confident and protected, Seed of Abundance incense can help. Harness the power of the universe to manifest your desires and create a life of abundance and prosperity.
Net weight. 1 oz - requires heat source such as hot charcoal tablet