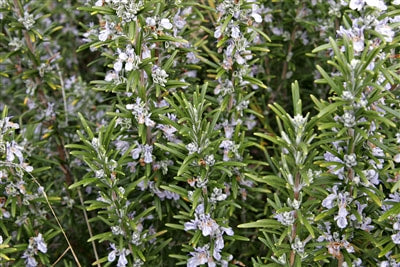 Rosemary
Rosmarinus officinalis
Origin: Morocco
Method:Steam Distillation
Aroma: Herbaceous, fresh
Rosemary essential oil offers a diverse range of benefits, including its stimulating aroma that can enhance mental clarity, focus, and alertness, making it useful for studying or concentration. Its natural analgesic properties can provide relief from headaches and muscle soreness, while its anti-inflammatory qualities make it beneficial for addressing joint discomfort and promoting circulation. Rosemary oil's potential to support hair growth and scalp health, combined with its antimicrobial properties, can contribute to improved hair conditions. Additionally, its antioxidant attributes offer skin protection and potential immune system support, although careful dilution is essential to prevent skin irritation, especially for those with sensitive skin.
For use in a diffuser, personal aromatherapy inhaler, or dilute in a carrier oil for topical application.
For external use only. Do not use undiluted.