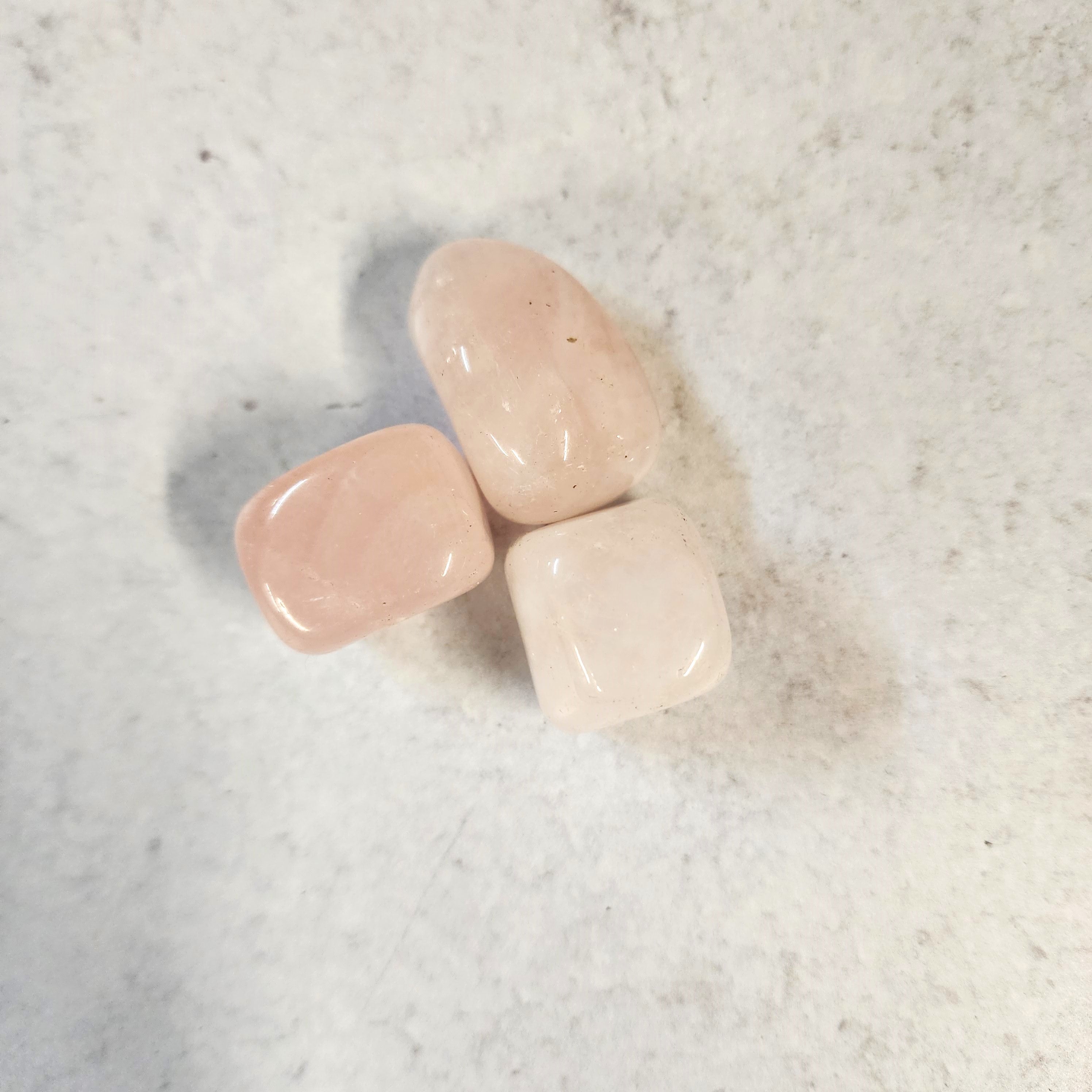 Actual size, shape, and coloration will vary
Rose quartz is a popular crystal often associated with love, healing, and compassion. Here are some of the healing properties that are attributed to it:
Emotional Healing: Rose quartz is believed to help heal emotional wounds and promote feelings of peace, calmness, and love. It is also said to help reduce stress, anxiety, and depression.

Self-Love: Rose quartz is often associated with promoting self-love and self-acceptance. It can help boost self-esteem, confidence, and promote a positive self-image.

Heart Healing: Rose quartz is said to be a powerful crystal for healing matters of the heart. It is believed to help soothe and heal heartache, grief, and loss.

Relationships: Rose quartz is often used to attract love and improve relationships. It can help improve communication, promote forgiveness, and increase intimacy.