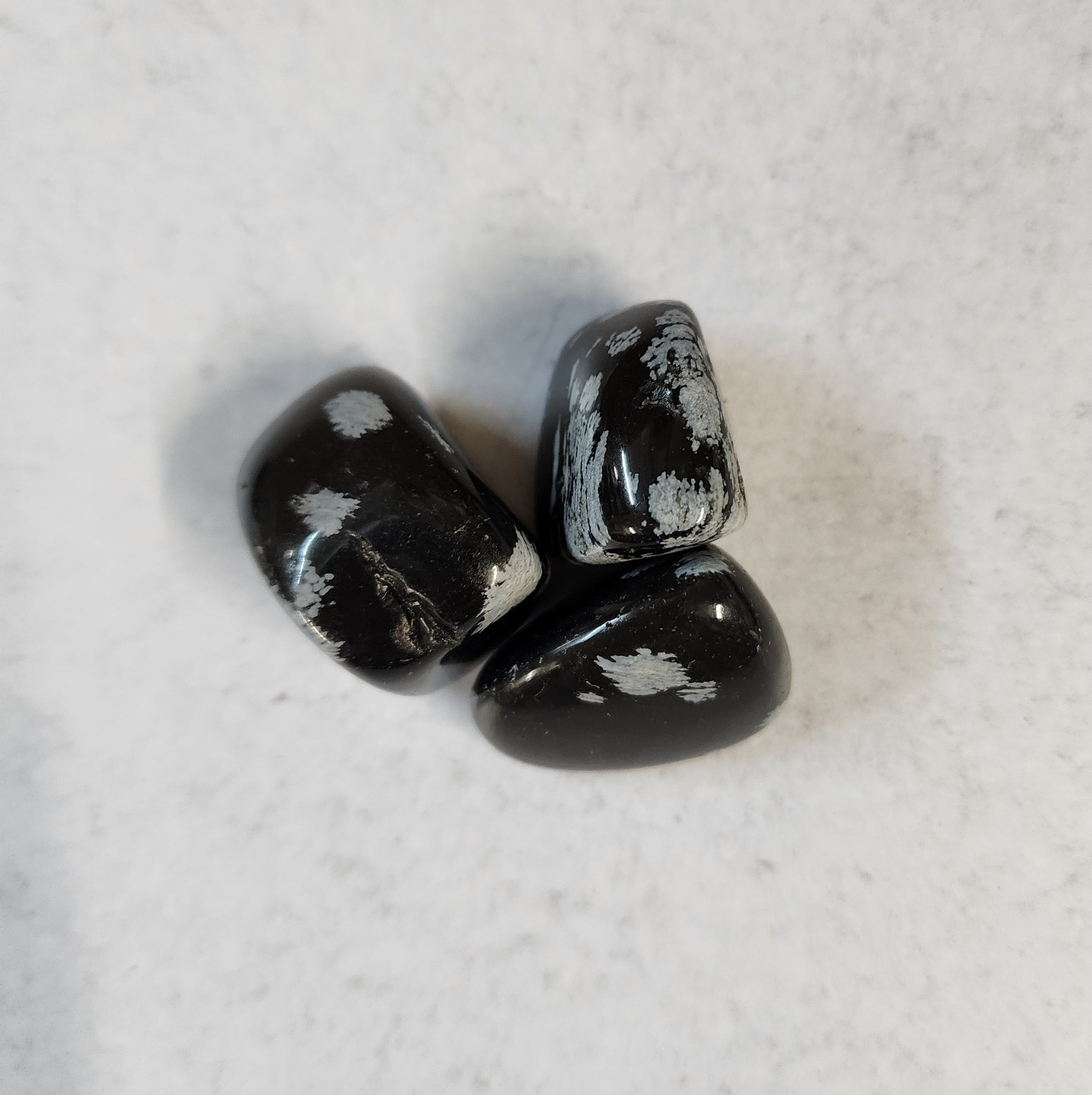 Obsidian Snowflake Tumbled
Actual size, shape, and coloration will vary - 1 piece
Obsidian snowflake is a type of volcanic glass that has a unique pattern of white or gray spots resembling snowflakes. It is believed to have several healing properties, including:
Protection: Obsidian snowflake is often used for protection and to ward off negative energy. It can help provide a sense of safety and security and can be helpful for those who feel vulnerable or unprotected.

Grounding and Centering: Obsidian snowflake is also used for grounding and centering. It can help calm the mind and bring a sense of balance and stability to one's life.

Emotional Healing: Obsidian snowflake is said to help heal emotional wounds and promote feelings of calmness, peace, and inner strength. It can also help reduce feelings of anxiety, fear, and anger.

Detoxification: Obsidian snowflake is believed to have a purifying effect on the body and can help eliminate toxins and negative energies. It is often used for spiritual cleansing and purification.

Insight and Self-Discovery: Obsidian snowflake is also used to promote insight and self-discovery. It can help bring buried emotions and subconscious thoughts to the surface, allowing for greater self-awareness and personal growth.
Obsidian Snowflake Tumbled