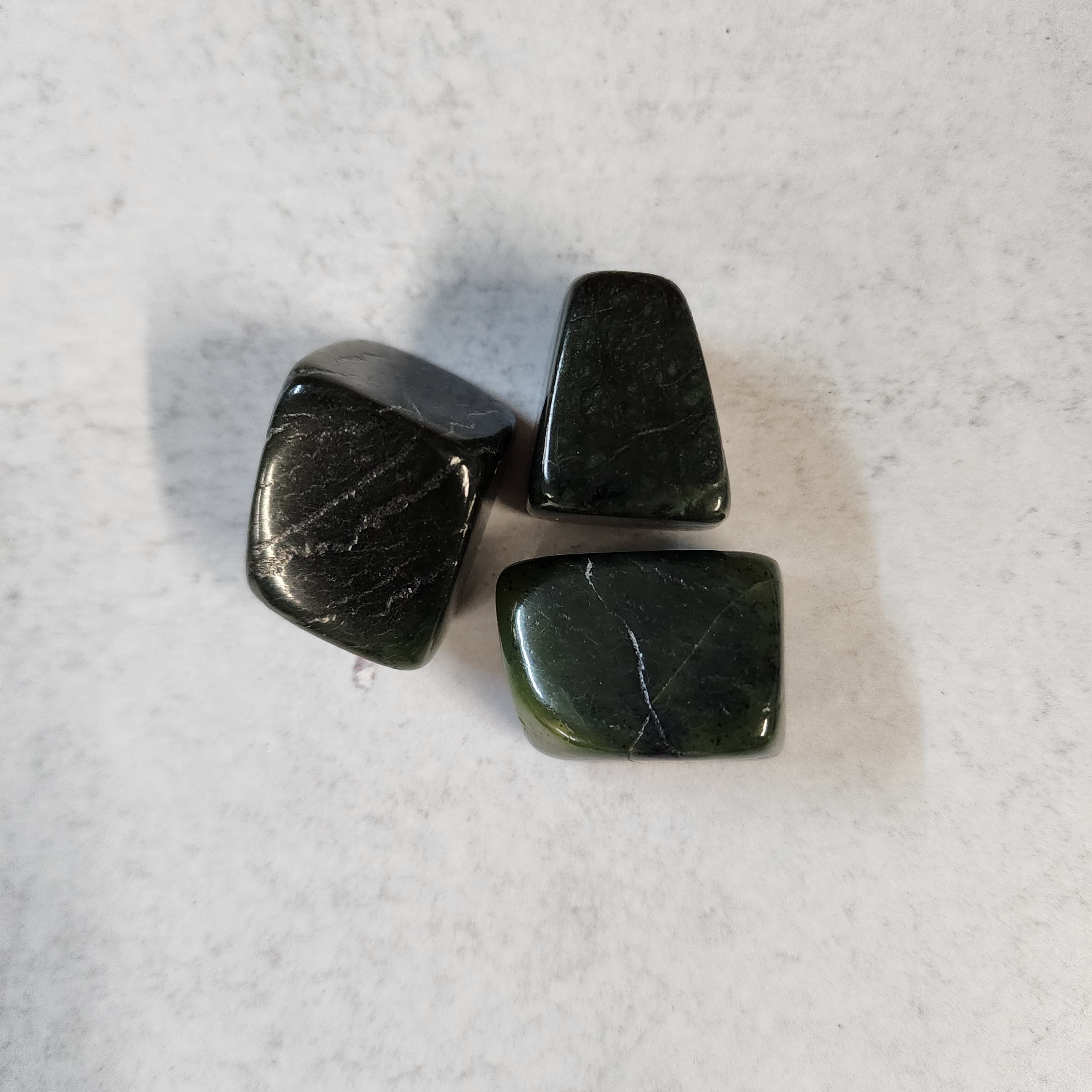 Actual size, shape, and coloration will vary - 1 piece
Nephrite Jade is a dark green gemstone that has been used for its healing properties for thousands of years, including:
Emotional Balance: Nephrite Jade is often used to promote emotional balance and stability. It can help reduce feelings of anger and fear and promote feelings of calmness and inner peace.

Protection: Nephrite Jade is believed to offer protection from negative energies and influences. It can help provide a sense of safety and security and promote a feeling of strength and resilience.

Abundance and Prosperity: Nephrite Jade is often used to attract abundance and prosperity. It can help enhance financial and material success and promote feelings of abundance and prosperity.

Spiritual Growth: Nephrite Jade is also used to enhance spiritual growth and promote spiritual awareness. It can help facilitate communication with higher realms and aid in meditation and spiritual practices.