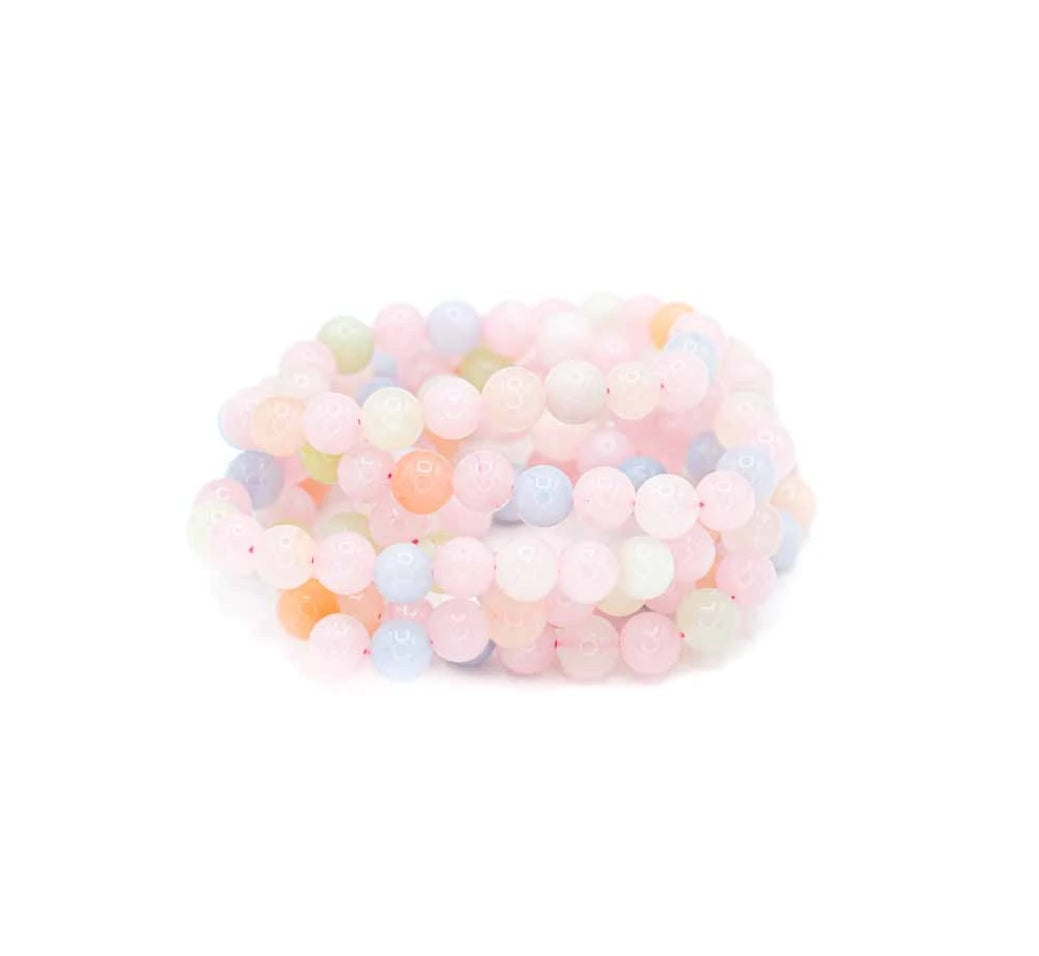 Morganite is believed to have a calming effect on the emotional body and promote feelings of love, compassion, and healing. It's also believed to support physical healing and spiritual growth, making it a versatile and meaningful accessory. Wear this "stone of divine love" to enhance romantic relationships, balance energies within the body, and connect with the Divine energy of the Universe.
8mm beads on single elastic string - one size fits most
As this is a natural stone, each bracelet is unique, and an exact color pattern cannot be guaranteed.