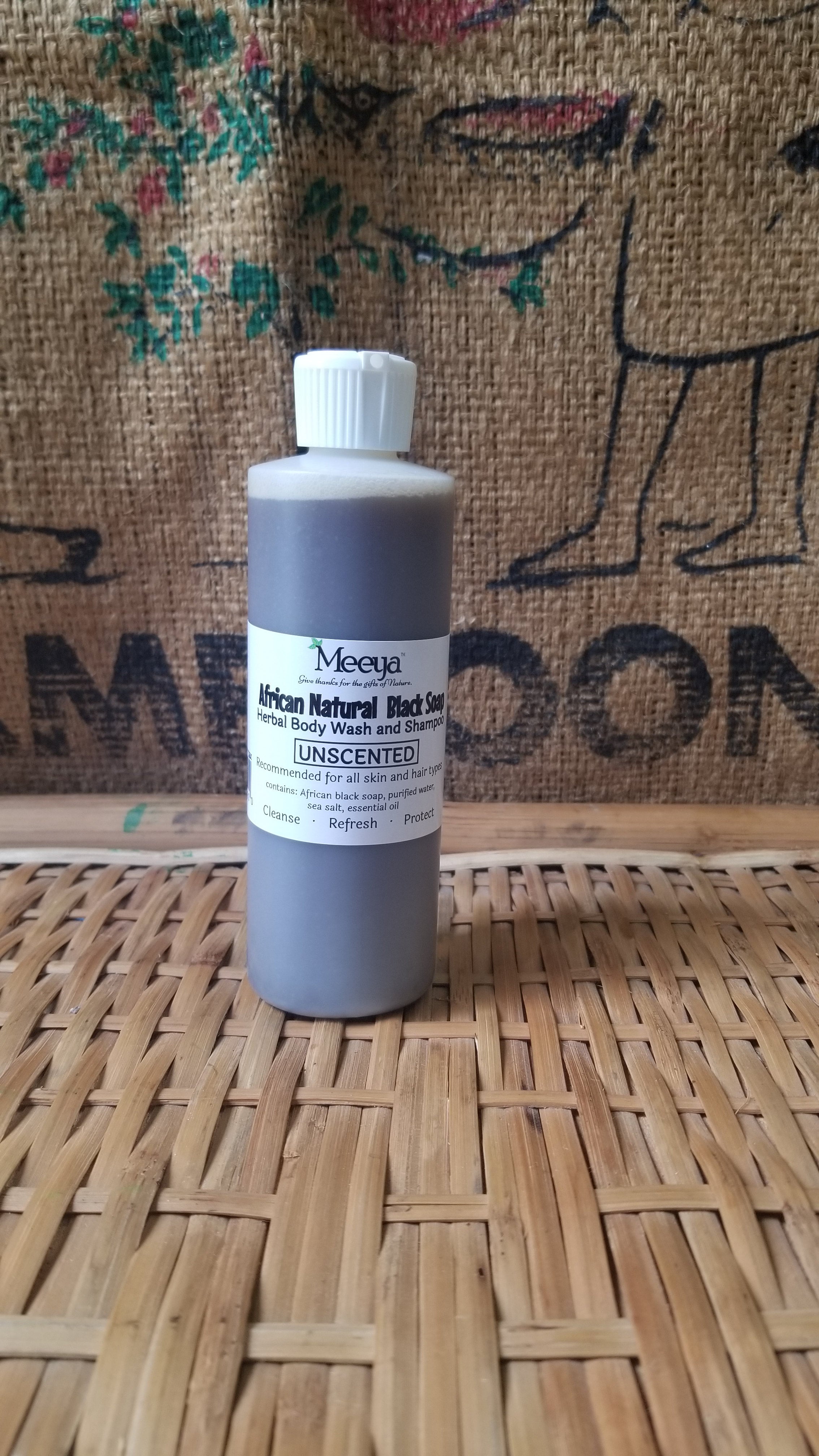 Liquid Black Soap - Meeya Essentials
Our Meeya Essentials African Liquid Black Soaps have been specially formulated using only the best natural ingredients. It is produced and packaged in-house.
Use Meeya Essentials Liquid Black Soap for your hair, face and body. Follow up with hair and skin moisturizers from any of the Meeya lines of specially formulated butters and pure natural oils.
Choose from a great selection of fragrances and sizes.
Ingredients: Alata Black Soap (roasted cocoa pod powder, roasted plantain peel powder cooked with palm kernel oil and coconut oil), distilled water, dead sea and other African mineral salts, essential oils and/or fragrance oil blends
Liquid Black Soap - Meeya Essentials