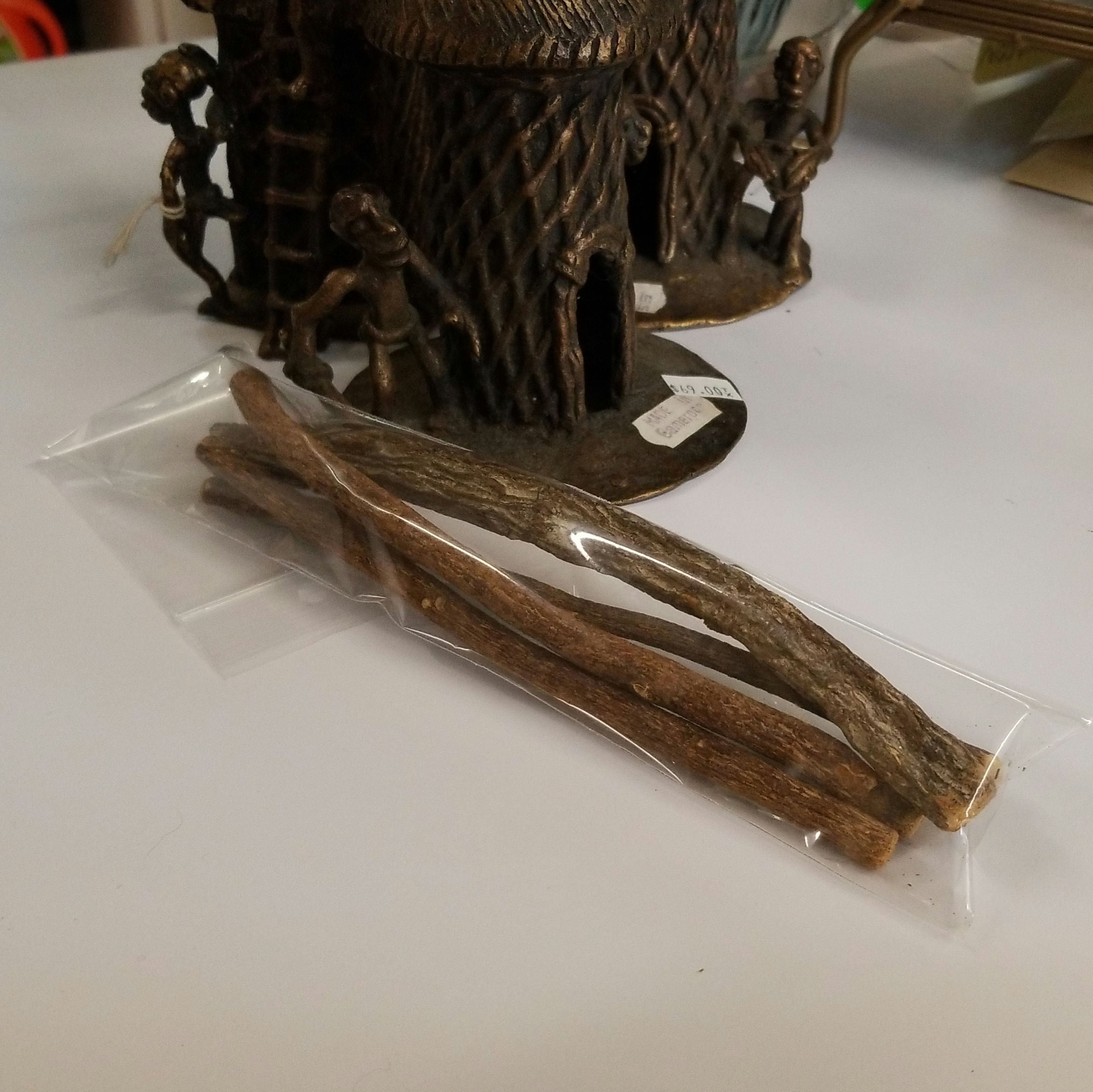 Licorice Root Chew Stick - 4 sticks
4 sticks per pack
Benefits:
Digestive Health: Licorice root has been traditionally used to support digestive health by promoting a healthy balance of stomach acids. Chew on a stick after meals to aid digestion and soothe the digestive tract.

Oral Care: The act of chewing licorice sticks can help maintain oral hygiene by stimulating saliva production. Increased saliva flow contributes to a cleaner mouth and fresher breath.

Stress Relief: Licorice root contains compounds that may have calming effects on the mind and body. Enjoy a licorice chew stick as a stress-relief snack during hectic days.

Sugar-Free Sweetness: For those seeking a naturally sweet alternative without the calories or added sugars, licorice chew sticks are a guilt-free option. Satisfy your sweet cravings in a wholesome way.

Throat Soothing: The natural demulcent properties of licorice make it an excellent choice for soothing irritated throats. Chew on a stick to experience relief from throat discomfort.

Antioxidant Support: Licorice root contains antioxidants that help combat free radicals in the body, supporting overall well-being and immune health.
Uses:
Snacking: Enjoy the rich and distinct flavor of licorice as a satisfying snack that's not only delicious but also beneficial for your health.

Post-Meal Ritual: Chew a licorice stick after meals to promote digestion and cleanse your palate.

Stress Management: Incorporate licorice chew sticks into your stress relief routine for a natural and enjoyable way to unwind.

Tea Companion: Pair your favorite herbal tea with a licorice chew stick for a delightful beverage experience.
Licorice Root Chew Stick - 4 sticks