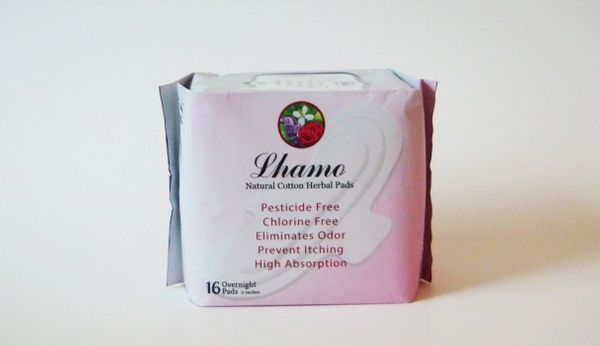 Lhamo Pads - Overnight Use
From the manufacturer:
Lhamo Herbal Pads are manufactured using select plant extracts derived from well known standard texts on traditional Chinese herbal medicine (used to train state-licensed practitioners to this day). The use of plant oils and extracts as ointment has been well established component of folk medicine in the West and it persists to this day in certain clinical settings. Our product employs a hybrid approach, combining traditional Chinese herbal formulations with topical application techniques pioneered in the West. Together, we have a product that is truly unique in its effectiveness.
Principal ingredients and their known benefits:
1. Rose: Improves circulation and relieves pain
2. Aloe: Anti-inflammatory, relieves itchiness and moisturizes
3. Mint: Refreshing, anti-microbial, and relieves pain/tension
4. Lavender: Anti-microbial, anti-inflammatory, and helps to relieve dermatitis symptoms
5. Houttuynia: Anti-microbial, anti-viral and improves urinary flow
Lhamo Pads - Overnight Use