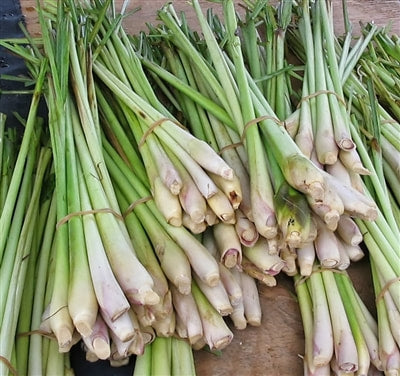 Lemongrass
Cymbopogon flexuosus
Origin: India
Method:Steam Distilled
Aroma: Fresh, grassy, herbaceous, lemony; resembles citronella
Lemongrass essential oil offers an array of benefits, including its invigorating and refreshing scent that can boost mood and mental clarity, and its potential as a natural insect repellent. With its antibacterial and antifungal properties, it can support skin health by addressing acne and fungal infections, while also serving as an astringent that helps minimize pores. Lemongrass oil's analgesic properties may provide relief from muscle aches and joint discomfort, and its digestive benefits can aid in alleviating indigestion and bloating. It also possesses potential anti-inflammatory properties and can be used in aromatherapy to reduce stress and anxiety. As with any essential oil, patch testing and proper dilution are recommended.
For use in a diffuser, personal aromatherapy inhaler, or dilute in a carrier oil for topical application.
For external use only. Do not use undiluted.