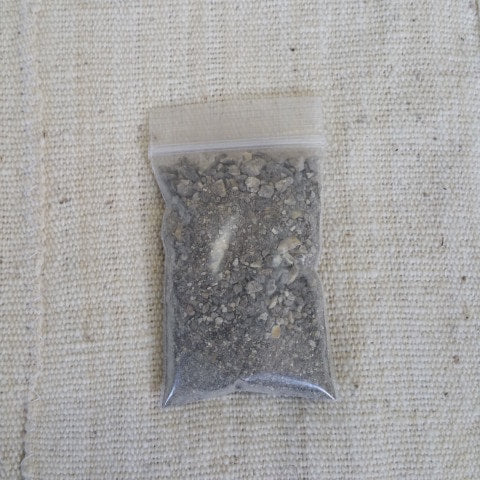 This aromatic resin is produced by the "Lei Tree" of Cameroon. When burned, it gives of a clean, pine-like aroma. Exclusively available at Mutana!
Burn alone, or in combination with other resins and herbs, for:
-Protection
-Purification
-Consecration
Burn on hot charcoal tablet for best results.

Net wt. 2 oz.