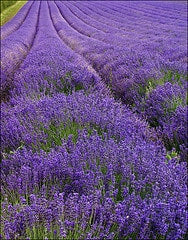 Lavender
Lavandula angustifolia
Origin: E. Europe
Method: Steam Distilled
Aroma: Refreshing, sweet
Lavender essential oil is renowned for its versatile benefits, which include its calming aroma that aids in stress and anxiety reduction, promotes better sleep, alleviates headaches, and eases restlessness. With its anti-inflammatory and antiseptic properties, it helps soothe skin irritations, minor burns, and insect bites. Lavender oil can also assist in managing mild pain, muscle tension, and promoting relaxation during massages. Its potential to enhance hair health, promote emotional balance, and support focus further contributes to its popularity in aromatherapy and holistic well-being practices.
Use in a diffuser, personal aromatherapy inhaler, or dilute in a carrier oil for topical application.

For external use only. Do not use undiluted.