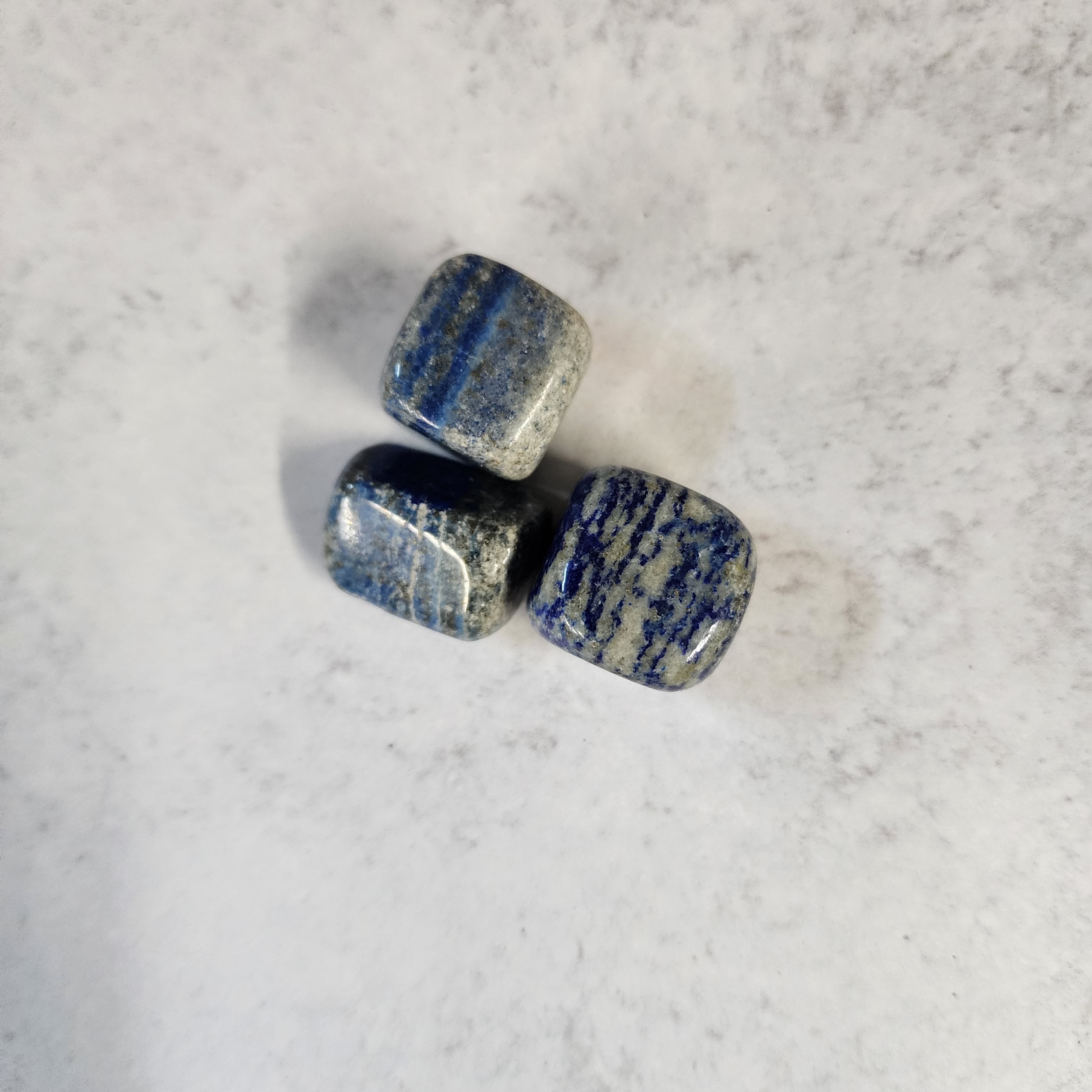 Actual size, shape, and coloration will vary - 1 piece
Lapis Lazuli is a deep blue-colored gemstone that has been prized for its beauty and healing properties for thousands of years. It is believed to have several healing properties, including:
Inner Peace and Calmness: Lapis Lazuli is often used to promote inner peace and calmness. It can help reduce feelings of anxiety and stress and promote feelings of relaxation and tranquility.

Emotional Healing: Lapis Lazuli is said to have emotional healing properties and can be helpful for issues related to self-expression and communication. It can also help promote feelings of self-awareness and self-acceptance.

Spiritual Growth: Lapis Lazuli is believed to enhance spiritual growth and promote spiritual awareness. It can help facilitate communication with higher realms and aid in meditation and spiritual practices.

Intellectual Clarity: Lapis Lazuli is often used to improve intellectual clarity and stimulate the mind. It can help improve concentration and memory and promote logical thinking and decision-making.