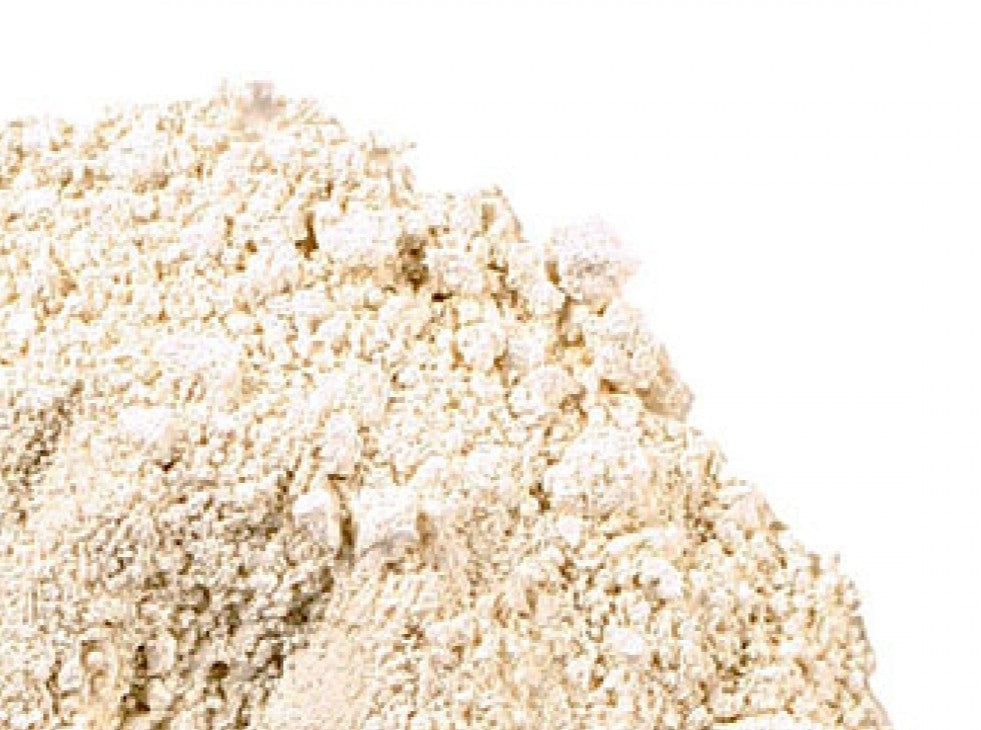 1.5 oz
Key Features:
Pure and Natural: Our Kaolin Clay is sourced from high-quality deposits, ensuring it is free from impurities and harmful additives. It is 100% pure and natural, preserving the integrity of your skin.

Gentle Cleansing: Known for its gentle cleansing action, Kaolin Clay effectively removes excess oil, dirt, and impurities from your skin without stripping away its natural oils. It leaves your skin feeling refreshed and revitalized.

Exfoliating Properties: This clay gently exfoliates the skin, promoting the removal of dead skin cells, revealing a smoother and softer complexion underneath. Regular use helps improve skin texture and promotes a healthy glow.

Balancing and Detoxifying: Kaolin Clay has natural detoxifying properties that help draw out toxins and pollutants from your skin, leaving it feeling balanced and purified. It is particularly beneficial for oily and acne-prone skin types.

Soothing and Calming: Experience the calming effect of Kaolin Clay as it soothes irritated skin and reduces redness. It is ideal for sensitive skin, providing a gentle touch while addressing skin concerns.

Versatile Usage: Our Kaolin Clay is incredibly versatile and can be customized for various skincare applications. Use it to create face masks, cleansers, scrubs, or even hair treatments, tailored to your unique skincare needs.