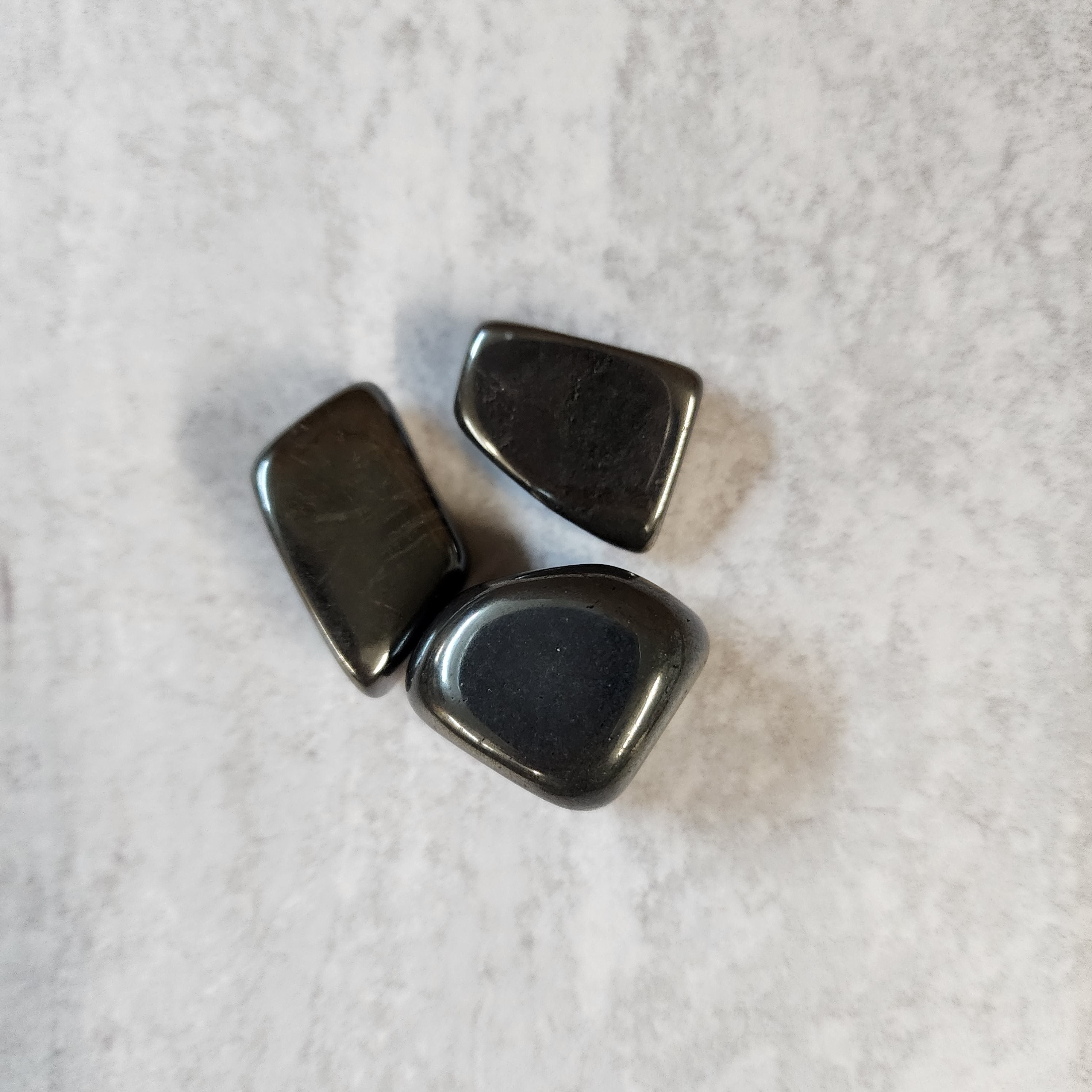 Actual size, shape, and coloration will vary - 1 piece
Hematite is a metallic gray or black mineral that is commonly used for its healing properties, including:
Grounding and Stability: Hematite is often used for its grounding and stabilizing properties. It can help balance the energy in the body and promote feelings of stability and security.

Physical Healing: Hematite is said to have physical healing properties and can be helpful for issues related to the blood and circulation. It can also be helpful for pain relief and easing inflammation.

Mental Clarity: Hematite is believed to help improve mental clarity and focus. It can help promote logical thinking and decision-making and improve concentration and memory.

Protection: Hematite is often used for protection and to ward off negative energy. It can help provide a sense of safety and security and protect against electromagnetic stress and psychic attacks.

Self-Confidence: Hematite is also used to promote self-confidence and self-esteem. It can help overcome fears and self-doubt and promote a sense of empowerment.