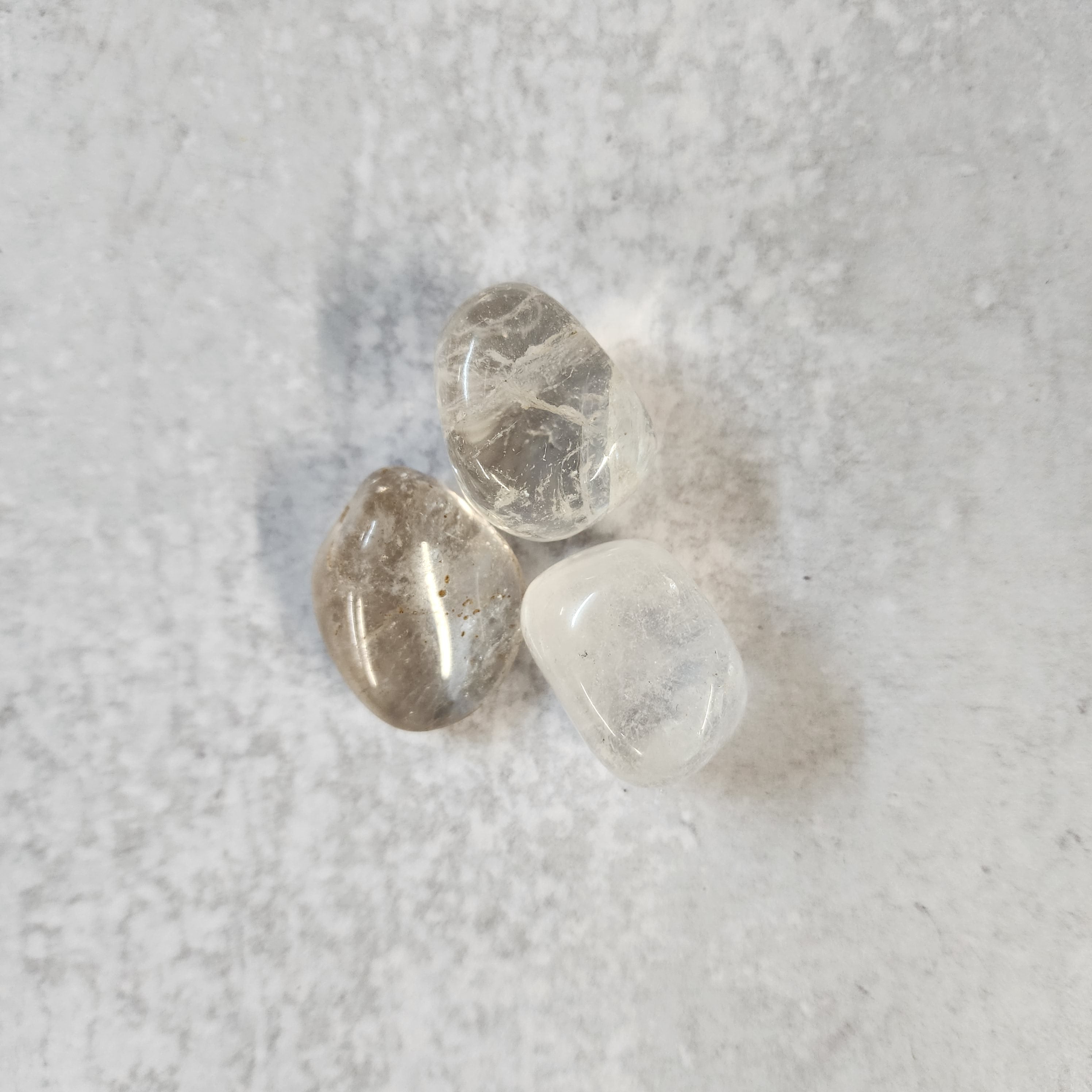 Actual size, shape, and coloration will vary - 1 piece
Clear quartz is a colorless, transparent mineral that is widely used for its healing properties. It is believed to have several healing properties, including:
Amplifying Energy: Clear quartz is often used to amplify energy and promote clarity of thought. It can help enhance the properties of other crystals and promote the flow of energy throughout the body.

Spiritual Growth: Clear quartz is believed to enhance spiritual growth and promote spiritual awareness. It can help facilitate communication with higher realms and aid in meditation and spiritual practices.

Emotional Healing: Clear quartz is often used for emotional healing. It can help reduce feelings of anxiety, fear, and depression and promote feelings of calmness and inner strength.

Clarity and Focus: Clear quartz is also used to promote clarity and focus. It can help improve concentration and memory and promote logical thinking and decision-making.