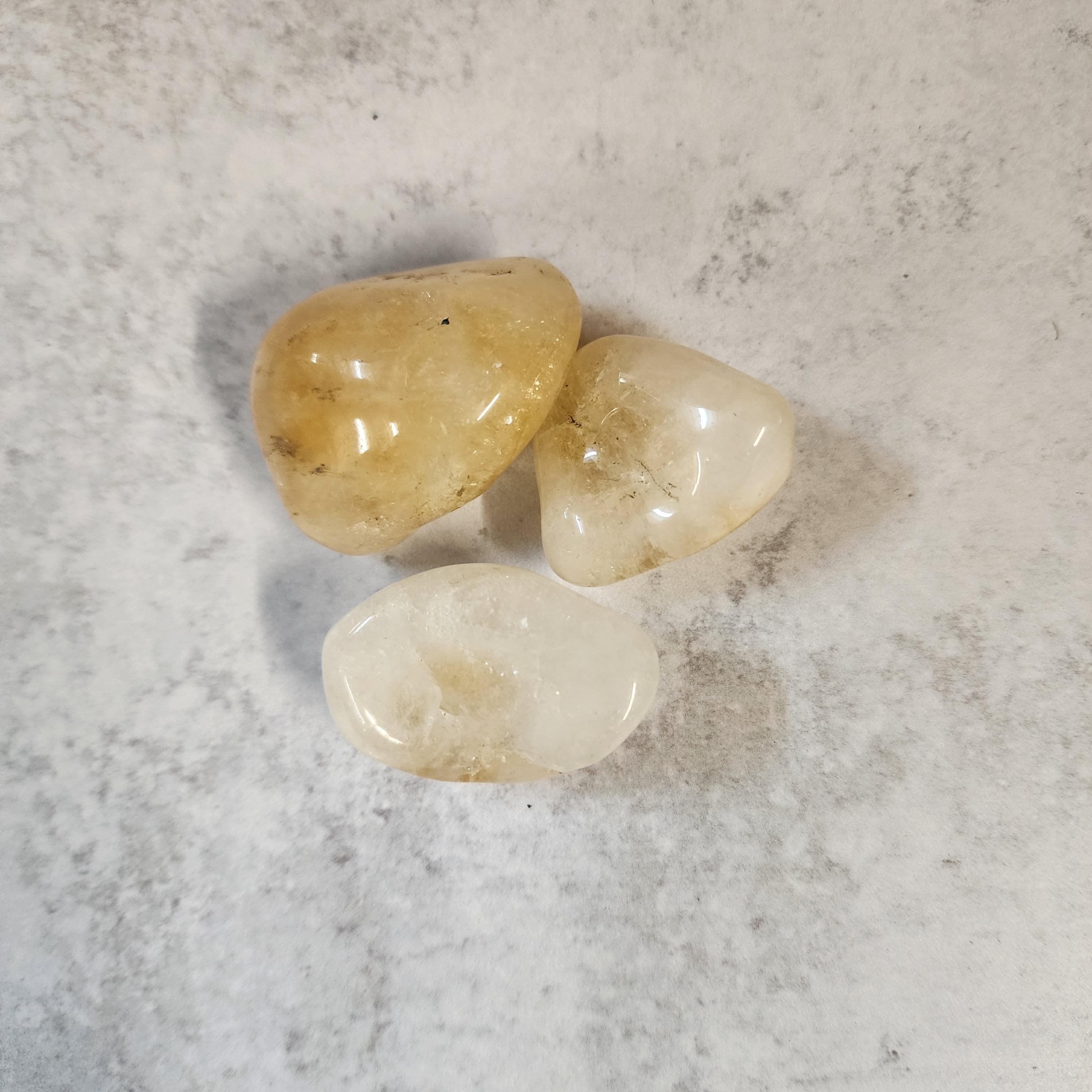 Actual size, shape, and coloration will vary - 1 piece
Citrine is a beautiful yellow to golden-brown colored crystal that is believed to have several healing properties, including:
Abundance and Manifestation: Citrine is often associated with abundance and manifestation. It is believed to help attract prosperity and success and can be helpful for those looking to improve their financial situation.

Emotional Healing: Citrine is said to help heal emotional wounds and promote feelings of joy, happiness, and optimism. It can also help reduce feelings of fear, anxiety, and depression.

Energy and Vitality: Citrine is believed to help increase energy levels and promote vitality. It can be helpful for those feeling lethargic or fatigued and can also help improve focus and concentration.

Creativity and Imagination: Citrine is often used to enhance creativity and imagination. It can help stimulate the mind and promote new ideas and inspiration.