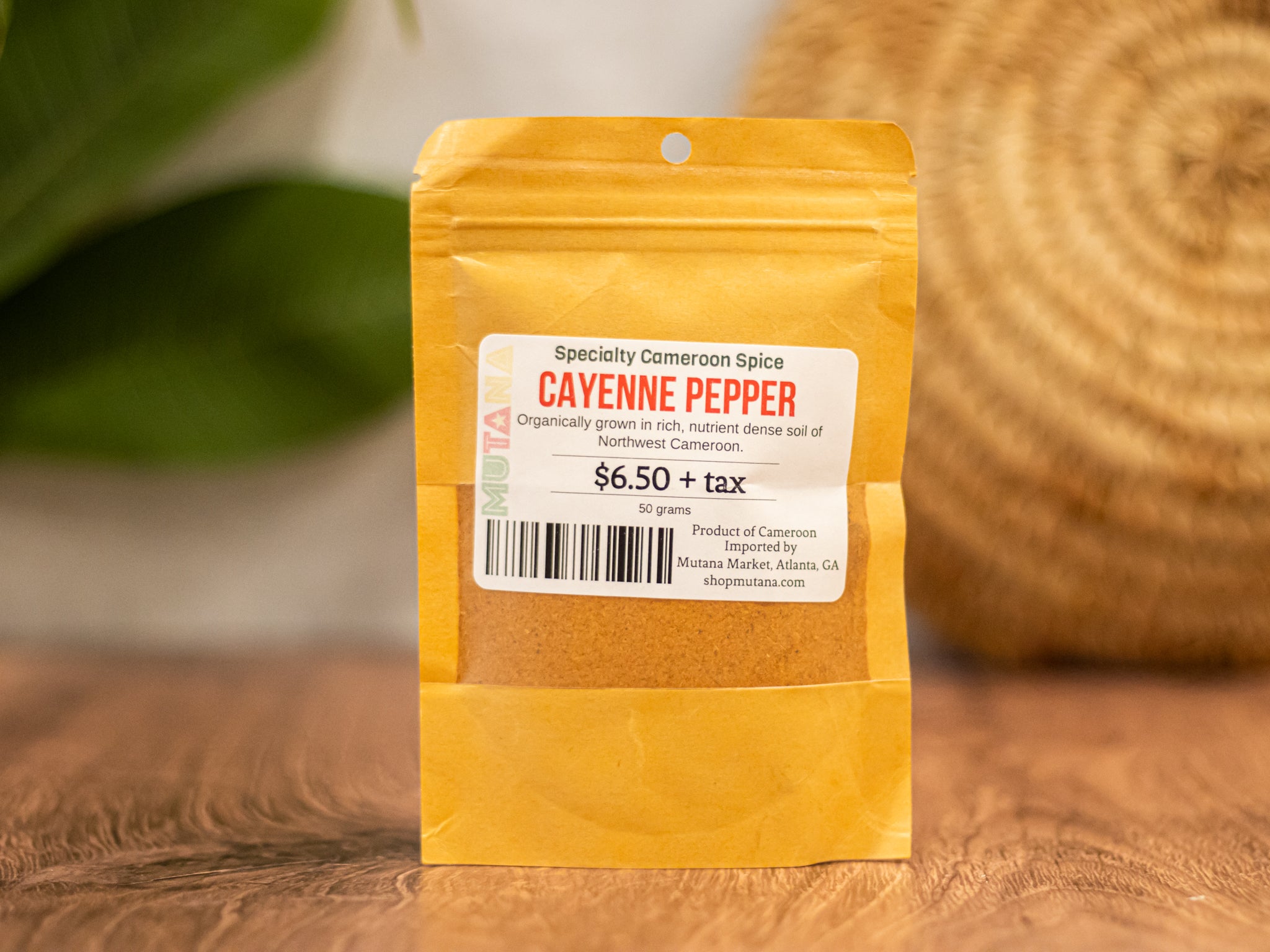 Cayenne Pepper - Cameroon
Our cayenne pepper from Cameroon is grown in the rich, fertile soil of the region, using only organic farming techniques.
This pepper is carefully cultivated and harvested by hand to ensure the highest quality and flavor. It has a fiery hot taste and is a staple in many traditional Cameroonian dishes and is sure to become a favorite in your kitchen. It is also a great source of vitamin C and other nutrients, making it a healthy addition to your diet. Whether you're looking to add some heat to your cooking or just want to try something new, our cayenne pepper from Cameroon is sure to delight.
Cayenne Pepper - Cameroon