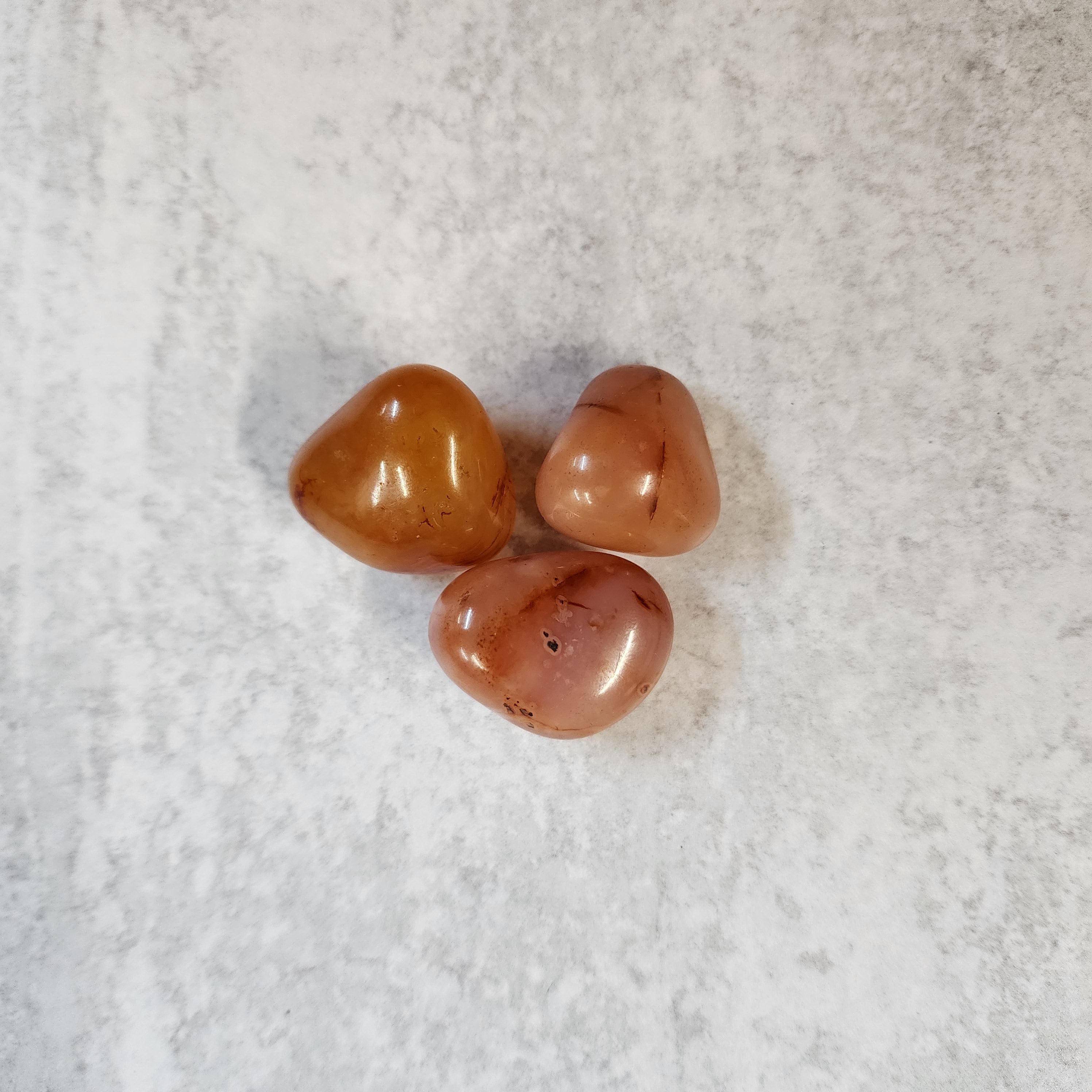 Actual size, shape, and coloration will vary - 1 piece
Carnelian is a beautiful orange or reddish-brown colored crystal that is believed to have several healing properties. Here are some of them:
Boosts Energy and Motivation: Carnelian is known to help boost energy levels and motivation. It can help increase physical stamina and can be helpful for those feeling lethargic or unmotivated.

Enhances Creativity: Carnelian is believed to stimulate creativity and help generate new ideas. It can also help increase confidence and courage, which can be helpful for artists, writers, and other creative types.

Emotional Healing: Carnelian is said to help heal emotional wounds and promote feelings of joy, warmth, and positivity. It is also believed to help reduce feelings of anger, jealousy, and envy.