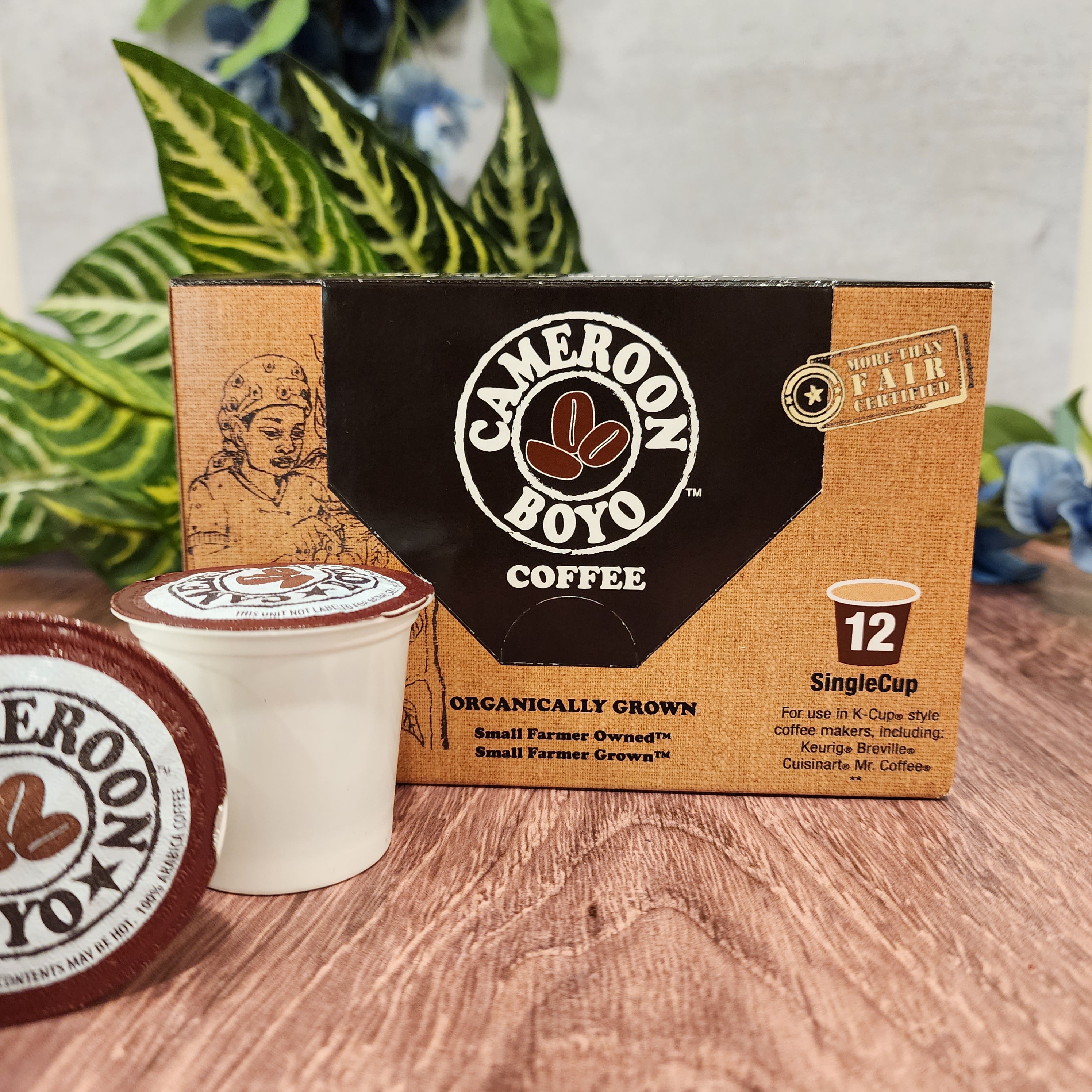 Cameroon Boyo Single Serve Cups
Farmers from the western highlands of Cameroon offer you their Cameroon Boyo™ coffee. From seedling to your cup, Cameroon Boyo™ coffee is organically grown on traditional African family farms. At an average altitude of over 5,000 feet, Cameroon Boyo™ coffee grows under ideal climatic conditions on nutrient-rich, dark, volcanic soil. This rich Cameroon soil, along with farmers' skills, produces a flavorful, smooth tasting, full-bodied coffee with an enveloping and pleasant aroma. These complimentary characteristics contribute to the fame of Cameroon Boyo™ coffee.
Follow our journey from farm to cup! Instagram: @cameroonboyo

We strive to supply our customers with the freshest roast possible. For this reason, depending on the size of the order, coffee orders can have up to a 7 business day turnaround before shipping.

Cameroon Boyo Single Serve Cups