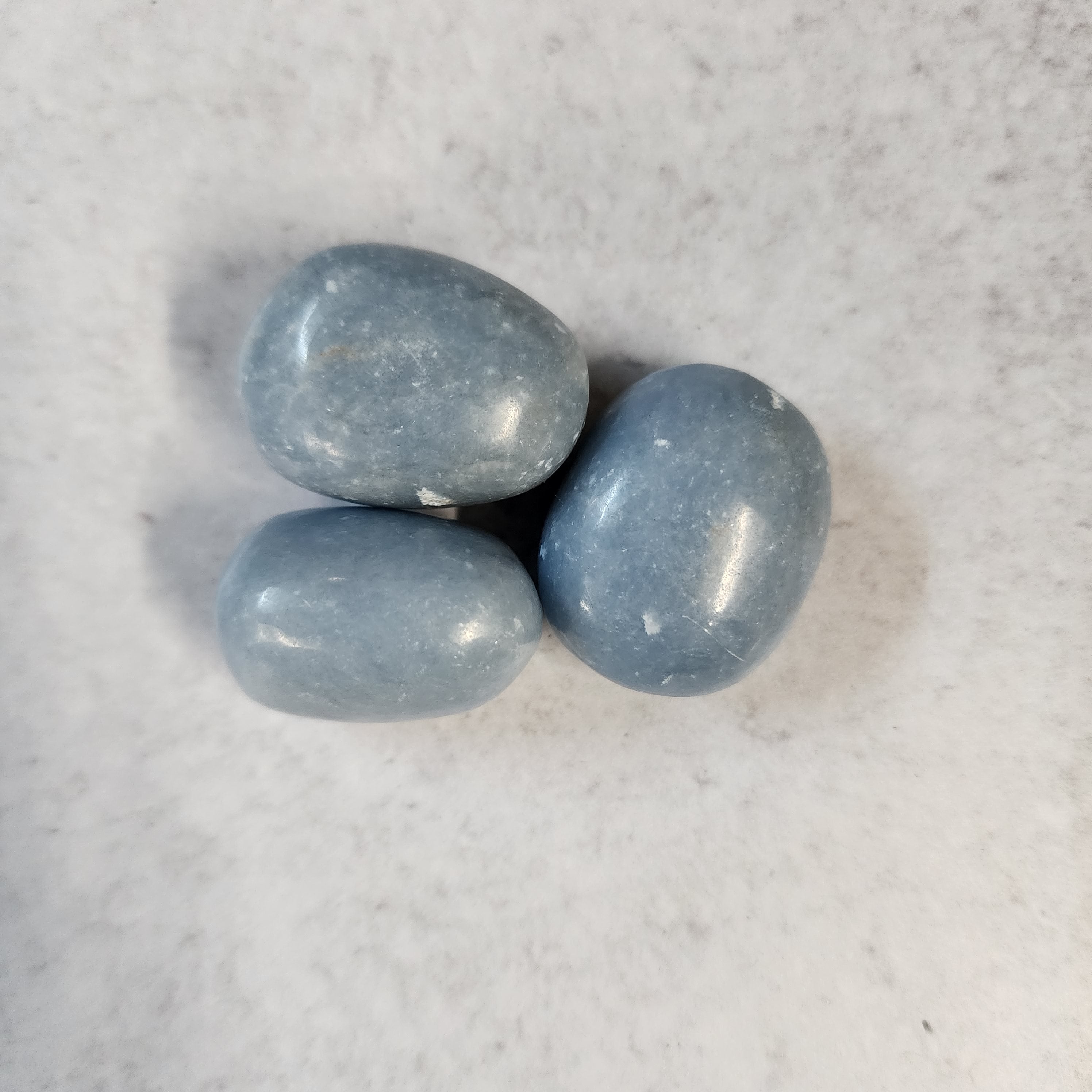 Actual size, shape, and coloration will vary - 1 piece
Angelite is a light blue to white colored mineral that is a type of anhydrite. It is believed to have several healing properties, including:
Communication and Expression: Angelite is often used to enhance communication and self-expression. It can help improve communication skills and facilitate clear, honest expression of thoughts and emotions.

Spiritual Awareness: Angelite is said to enhance spiritual awareness and promote spiritual growth and development. It can help facilitate communication with angels and spirit guides and aid in meditation and spiritual practices.

Emotional Healing: Angelite is believed to help heal emotional wounds and promote feelings of calmness, peace, and inner strength. It can also help reduce feelings of anxiety, fear, and depression.

Harmony and Unity: Angelite is often used to promote harmony and unity in relationships and groups. It can help foster a sense of cooperation and understanding and promote empathy and compassion.

Soothing and Calming: Angelite is also used for its soothing and calming properties. It can help reduce stress, tension, and anger and promote feelings of relaxation and tranquility.