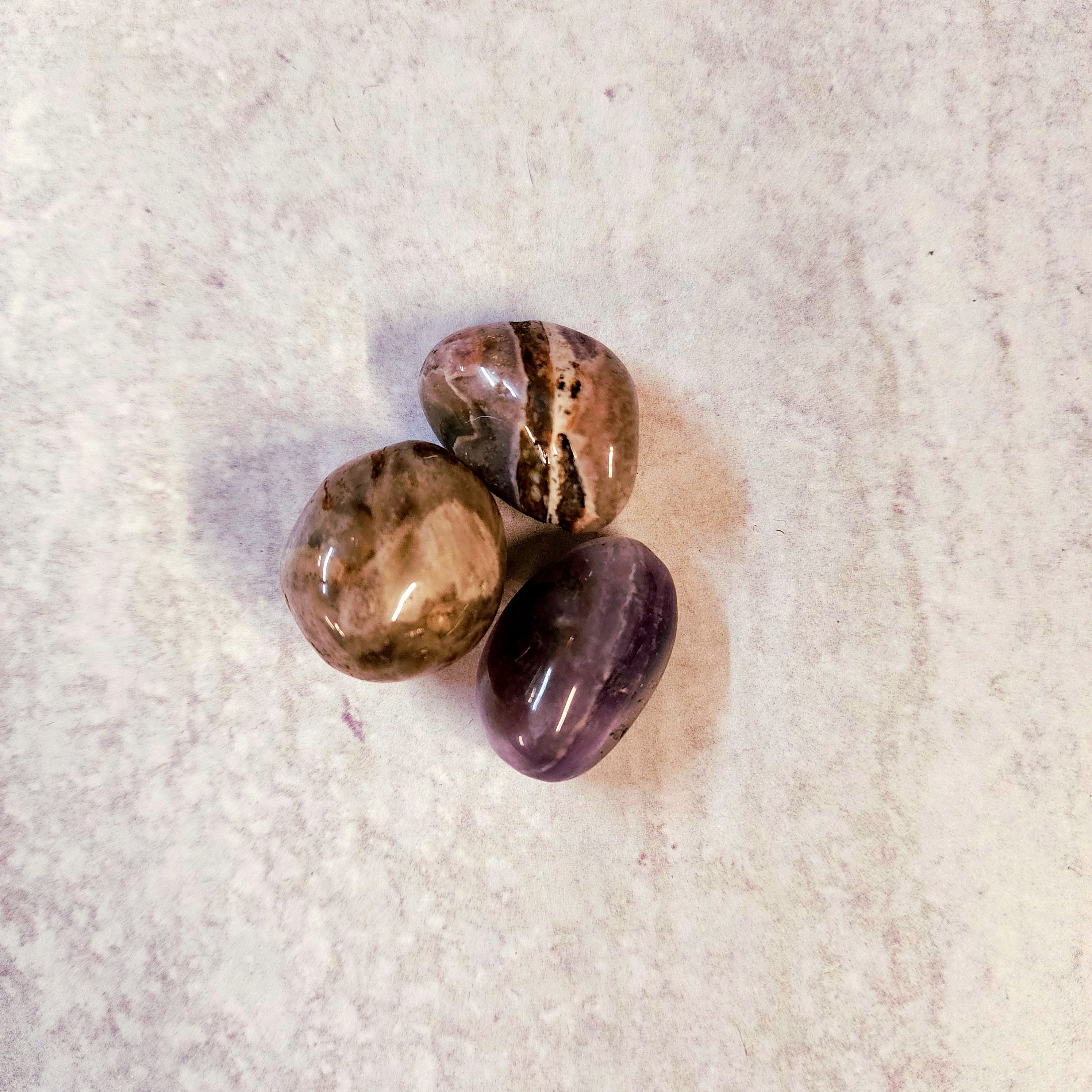 Amethyst "Dogtooth" Tumbled
Actual size, shape, and coloration will vary - 1 piece
Amethyst dogtooth is a rare form of amethyst crystal that is believed to have several healing properties, including:
Spiritual Awareness: Amethyst dogtooth is often used to enhance spiritual awareness and promote spiritual growth and development. It can help enhance intuition and psychic abilities and aid in meditation and spiritual practices.

Emotional Healing: Amethyst dogtooth is said to help heal emotional wounds and promote feelings of calmness, peace, and inner strength. It can also help reduce feelings of anxiety, fear, and anger.

Protection: Amethyst dogtooth is often used for protection and to ward off negative energy. It can help provide a sense of safety and security, especially during times of stress or uncertainty.

Creativity and Imagination: Amethyst dogtooth is also used to enhance creativity and imagination. It can help stimulate the mind and promote new ideas and inspiration.
Amethyst "Dogtooth" Tumbled